Any business, trade body, charity or other campaigning organisation that wants to raise their profile or influence public policy will always need to engage with the government. But which party will be in government in 2024?
The prospects of Labour forming the next government have not looked as strong since they were last in government thirteen years ago. Engaging with the opposition has always been important for any organisation seeking to influence the public affairs space, but understanding Labour's priorities, how the party operates, who its most influential figures are and building positive relationships with senior frontbenchers is now more important than ever.
Here at Whitehouse, we have a specialist Labour Engagement Forum to help organisations understand what key Labour Party figures are thinking, what their political priorities are, what the internal processes are for policy development, and where the opportunities exist to engage with key Labour decision makers. The process is two-way as we know that Labour is currently working to establish stronger relationships with organisations across many sectors.
Headed by Max Wilson, former Senior Political Adviser to the Leader of the Opposition, and Andy Tarrant, former senior parliamentary adviser to two shadow ministers, the Labour Engagement Forum combines our insight into internal party processes with our experience of running high-profile public affairs campaigns to provide strategic counsel for organisations looking to engage with Starmer's Labour party.
Many of our wider team have established excellent Labour links through our work with Select Committees, All-Party Parliamentary Groups, opposition frontbench spokespersons in both Houses of Parliament and with the staff of the Labour Party itself which, like Whitehouse Communications, is now based in Blackfriars Road, London SE1, just metres from our office.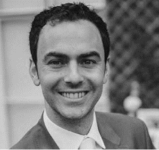 Max Wilson
Director
+44 (0)20 3855 5760
Max leads Whitehouse's public affairs practice, advising organisations on how to position themselves with policymakers, how to communicate with influential decision makers and how to take forward their strategic objectives.
Prior to joining Whitehouse, Max spent over five years working for the Labour Party in several different roles including as Head of Campaigns for the Parliamentary Labour Party's (PLP) Political Services Unit and as Senior Political Adviser in the Leader of the Opposition's Office (LOTO).
If you would like to discuss how we can help your organisation engage with the Labour party, please contact Max Wilson here.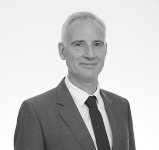 Andy Tarrant
Senior adviser
+32(0) 28 953 679
Dr Andy Tarrant is an independent adviser, specialising in public policy issues.
Previously, Andy was head of policy and government relations at B&CE Ltd, provider of the People's Pension. Before then, he was the senior parliamentary adviser to the shadow Europe minister and before that to the shadow pension minister. He was also a consultant on Brexit for the Tony Blair Institute and has been responsible for features, specialist press and BAME media at Labour Party central office.