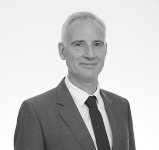 Andy Tarrant
Senior adviser
+32(0) 28 953 679
Dr Andy Tarrant is an independent public policy adviser, specialising in European issues.
Previously he has been the head of strategic communications and before that head of policy and government relations at B&CE Ltd, provider of the People's Pension; a workplace pension provider serving 5 million employees and 98000 employers. Prior to joining the People's Pension, he was the senior parliamentary adviser to the shadow Europe minister and before that to the shadow pension minister. He was also a consultant on Brexit for the Tony Blair Institute for whom he wrote some widely reported papers on the effects of Brexit on the UK trade in services and the consequences of leaving the customs union. He has also been responsible for features, specialist press and BAME media at Labour Party central office; head of government and regulatory affairs for British Telecommunications ("BT") Plc's Global Services Division; director of regulatory affairs at the European Competitive Telecommunications Association; a senior competition lawyer at BT Plc; and head of the International Section at the UK telecommunications regulator. He qualified as solicitor into the competition law department at Herbert Smith Solicitors.
Andy recently completed a mastère spécialisé "expert en affaires publiques européennes" at l'ENA. He has a PhD in political science and postgraduate degrees in economics, European law, European politics and political journalism. His first degree was at Oxford University in history. He regularly publishes on EU regulatory issues.