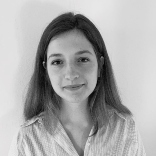 Zoe is a Consultant in the EU public affairs team working across the fields of public health, sustainability, food and nutrition policy.
Prior to joining Whitehouse Communications, Zoe worked for a Brussels-based public affairs and communications consultancy, where she advised clients on EU energy, transport and trade policies, particularly focusing on climate issues. She also has experience working with EU competition law, as well as human rights and equality policy.
Zoe obtained her Bachelor's degree at the University of Bath in Politics and International Relations and has a Master's degree in European and International Public Policy from the London School of Economics. She is fluent in English and French and has a conversational understanding of Spanish. Outside of public affairs, she enjoys exploring the city as much as a country hike.