Despite a last-minute legal appeal thwarting the first planned flight to send asylum seekers to Rwanda, the UK government has vowed to press on with its controversial plans to deter those crossing the English Channel. The government's announced agreement to send those seeking asylum in the UK to landlocked Rwanda in Central Africa has drawn both surprise and criticism but also crucially neglects the UK's duty to protect the most vulnerable members of our society.
A Migrant crisis in the English Channel
The need to tackle the humanitarian plight occurring in the English Channel is clear. Currently, thousands of migrants and refugees are risking their lives with the aim of reaching the UK. During the month of May alone, the Ministry of Defence estimated that at least 3,000 people has crossed the English Channel. Many of these embarked on their journeys using small boats amounting to little more than rubber dinghies, with one disaster resulting in the deaths of 27 people when a boat capsized in November 2021.
The magnitude of these deadly crossings in the English Channel, magnified by widespread media attention, had previously led the government to announce plans to turn back vessels crossing the Channel, but these were dropped when they faced legal challenges.
Dealings with Rwanda
As part of its attempt to solve the crisis in the English Channel, the UK government has instead proposed a fundamental revision of its asylum policy. Namely, it announced plans through which some asylum seekers who have been deemed to have entered the UK illegally would be sent over 7,000 kilometres to Rwanda.
Once they have landed, these asylum seekers will have their cases processed by the Rwandan government and would not be allowed to return to the UK. Instead, they may be granted permission to reside in Rwanda if their asylum cases are accepted.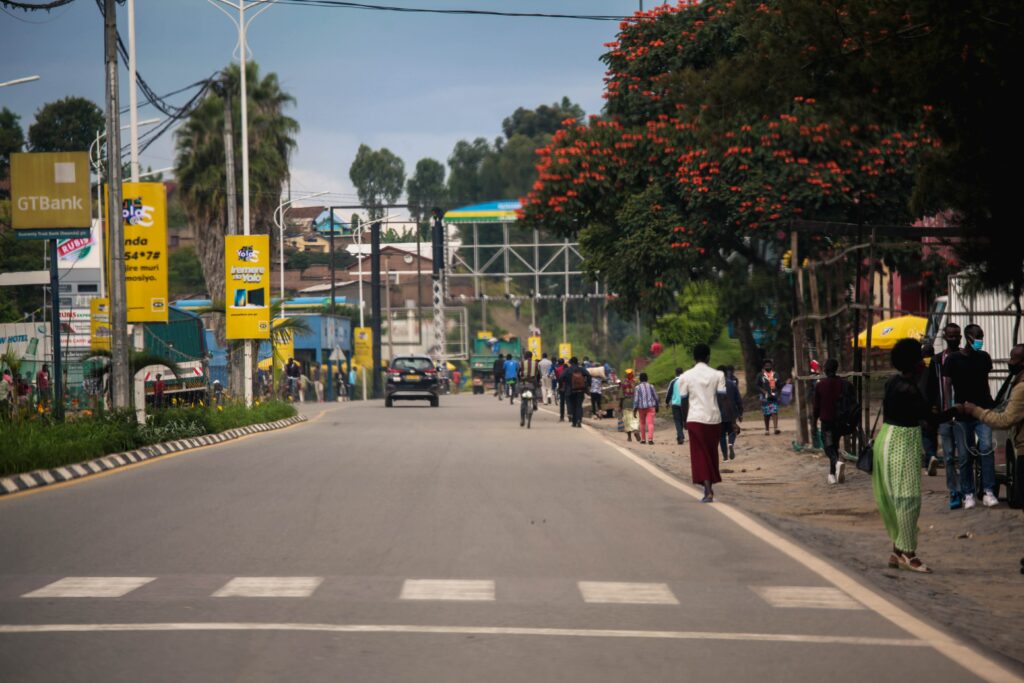 Home Secretary Priti Patel has claimed that these plans would deter crossings in the English Channel by signalling to those planning to make the journey that they would have no legal right to remain in the UK. Under this proposal, the Rwandan government would take responsibility for any asylum seekers placed in the country despite serious concerns about its questionable human rights record.
Scant consideration for human rights & equality
In recent years, Rwanda has become one of Africa's most flourishing economies with consistently strong economic growth which has outperformed many of its Central African neighbours. Rwanda's economy and living standards have developed thanks partially to the country's status as one of Africa's most promising hubs for startups and high-tech innovation. Indeed, the country has come a long way since the devastating 1994 genocide which necessitated subsequent widespread political reform and reconciliation.
However, Rwanda's human rights record continues to be cause for concern. Human Rights Watch has highlighted how the Rwandan government, led by President Paul Kagame, stifles political dissent and targets critical voices. Kagame's government has also been known to place pressure on its own refugee communities which have fled the country, with reports of Rwandan refugees and asylum seekers overseas being forcibly disappeared and returned to their home country.
Indeed, the UK government itself last year acknowledged Rwanda's dismal human rights record, raising concerns at the UN regarding "allegations of human rights violations including deaths in custody and torture". This undoubtedly calls into question the UK government's assessment that Rwanda will provide a safe and secure environment for the refugees it will host.
Protecting LGBTQ+ Asylum seekers
The state of LGBTQ+ rights in Rwanda further raises concerns regarding the potential treatment of this most vulnerable group of asylum seekers if they are sent to the country under the UK government's plans. In 2019, there were 1,800 applications for asylum in the UK on the basis of sexual orientation, yet the number of LGBTQ+ asylum seekers is likely to be higher as applicants are not required to disclose their sexual orientation.
There are serious questions regarding the Rwandan government's potential treatment of these asylum seekers in light of the country's LGBTQ+ attitudes. Although the Rwandan constitution provides certain legal protections – being one of the few countries in the region where homosexuality is legal – there remains considerable discrimination against the LGBT community. The lived experiences of Rwanda's LGBT citizens are punctuated by stigmatisation across their daily lives: from accessing basic services such as healthcare to discrimination in places of worship and workplaces.
Considering this widespread discrimination, the UK government must ensure that it protects LGBT+ asylum seekers rather than sending them to face the very prejudice and stigmatisation which caused them to flee their home countries. More widely, the government should also consider whether its proposal to effectively outsource its asylum duties to a country struggling with a dismal human rights record truly represents the 'British values' that it so often espouses.
Agency Advisor on Human Rights
Whitehouse Communications provides human rights and equality advice for a range of organisations, including All-Party Parliamentary Groups. For more information, please visit our contact us page or contact our Chair, Chris Whitehouse, at chris.whitehouse@whitehousecomms.com.
More from Whitehouse on human rights can be found here.