It's time to end Europe's appalling treatment of refugees
A new UN report has revealed that 1,146 people died attempting to reach Europe between January and June 2021. The figures, released by the International Organization for Migration, show that the number has doubled since the same period last year, with the overwhelming majority of deaths occurring in the Mediterranean Sea.  
In the years since the 2015 refugee crisis, over 20,000 people have died at sea trying to cross from Africa into Europe. Despite this horrific figure, the official stances of most European nations are at best apathetic or, at worst, unspeakably cruel.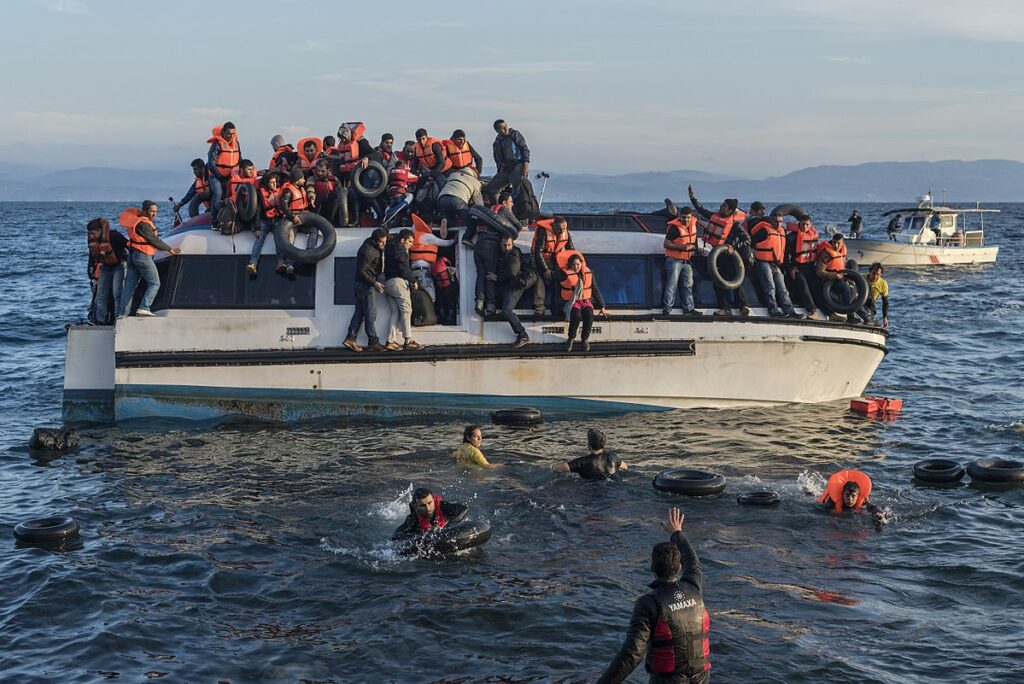 A humanitarian crisis
Poor quality boats are responsible for a huge amount of deaths. But human rights organisations have also pointed to the absence of search and rescue vessels as a major factor.  
The sad reality is that even if people do reach European shores, their situation is still dire and the environment in most countries extremely hostile.  
For asylum seekers who make it to the UK many are held in 

traumatic conditions

. Unlike most other European countries, there is also 

no time limit

 in the UK on how long an individual can be held in immigration detention. 

 
The political landscape
The influx of refugees in 2015 saw people and families from countries like Syria, Afghanistan and Iraq flee war and violence in their home countries in search of a better life in Europe. It precipitated political turmoil in the unprepared EU, and a failure to enact a single cohesive strategy to deal with the millions of desperate people entering the continent.  
While some states such as Germany were initially sympathetic, this became difficult as numbers increased. Some, like Hungary and the Czech Republic, opposed the EU Migration Pact and closed their borders altogether.  
Against the background of this turmoil, far-right groups across the continent seized upon the issue, scapegoating asylum seekers as the cause of slow economies and employment and housing crises. 
The pushback from politicians in the left and centre was underwhelming. In the UK, for example, successive centre-right governments enacted repressive immigration policies, treating refugees as criminals rather than vulnerable people.  
Moving forward
While official stances across Europe have been largely hostile towards refugees, the attitude of the public is more diverse. Campaigns such as Choose Love to support refugees have become increasingly popular, and preferences for reduced migration appear to have softened in recent years. Some research even puts the European median approval rating for taking in those fleeing violence at a huge 77%. In Glasgow in May 2021, an impromptu protest successfully stopped the forced deportation of two men in a dawn raid, with members of the community surrounding the immigration van and chanting "let them go, they are our neighbours." 
Despite these mixed sentiments, governments' current plans for refugees remain strict. The British Home Office's New Plan for Immigration proposes sending asylum seekers abroad while they await the outcome of their application, and the proposed EU Migration Pact is facing pushback even on seemingly minor proposals.  
In the midst of these arguments, the humanity of those trying to enter Europe can often appear to be lost. It is worth remembering that refugees and asylum seekers are escaping from war, persecution and violence. They have experienced trauma and fear that most of us will never be able to imagine.  
Hopefully, the softening of anti-immigrant sentiment across Europe will be heeded by policy makers and we can start to lead the way with compassionate, humanistic legislation to support those who need our help.  
Political Consultancy
The Whitehouse Communications team are experts in providing public affairs advice and political consultancy to a wide range of clients, especially skills and training providers, not only in the United Kingdom, but also across the member states of the European Union and beyond. For more information, please contact our Chair, Chris Whitehouse, at chris.whitehouse@whitehousecomms.com.