With the UK playing host to the United Nations Climate Change Conference (COP26) until 12th November, Whitehouse Communications will be bringing you a round-up of the headline stories from the Conference in their 'Countdown to COP26' blog series. This installment looks at Week One of the Conference and discusses the climate action that has been agreed on so far at COP26.
From finance and energy to youth and public empowerment, Week One of COP26 explored complex themes which all have an important role to play in tackling climate change. As the first half of COP26 draws to a close, Whitehouse looks beyond the PR stunts and photo ops and summarises some of the key announcements made since the start of the Conference.
Methane
Early in the week, the US and the EU formally announced a global partnership to cut emissions of the greenhouse gas methane by 2030. Although less abundant in the atmosphere than carbon dioxide, methane has 80 times the warming potential of carbon dioxide over a 20-year period, making reducing it absolutely essential in the fight to limit global warming. The Global Methane Pledge commits signatories to a collective goal of reducing global methane emissions by at least 30 percent from 2020 levels by 2030. Fulfilling the pledge would reduce warming by at least 0.2C by 2050.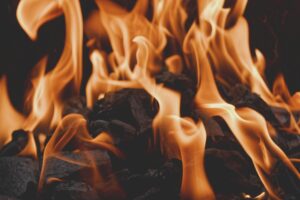 Coal
One of most headline-grabbing agreements of the week was the Global Coal to Clean Power Transition Statement. Signed by a 190-strong coalition, including 77 countries, this statement agreed to scale up clean power generation to achieve a transition away from coal power in the 2030s for major economies and the 2040s for the rest of the world. 25 countries and public finance institutions also committed to end finance for overseas fossil fuel energy projects by 2022.
COP26 President Alok Sharma announced that the "end of coal is in sight", despite the agreement being undermined by the notable absence of China, Australia and the United States. Getting China onboard, a country which alone burns nearly as much coal as the rest of the world combined, will be particularly crucial to the success of global efforts to phase out coal power generation. If China does not change its stance soon, global political actors like the European Union may push harder for measures that may include introducing a carbon border tax on imports from countries with less ambitious emissions targets and carbon prices than its own.
Nature
Over the weekend, 45 governments, including the UK, pledged urgent action and investment to protect nature and make agriculture and food systems more sustainable for the future. To mark Nature and Land Use Day at COP26, 26 nations set out new commitments to change their agricultural policies to become more sustainable and to invest in the research and innovation needed to protect food supplies against climate change. This landmark pledge, however, fell short of recommending that populations reduce their meat and dairy consumption, despite a major scientific report pointing to the high carbon footprint of diary and meat production. With delegates enjoying a rest day on Sunday, Nature and Land Use Day wrapped up the first official week of the Conference.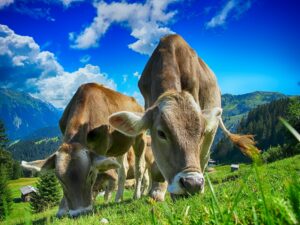 So, how close are we to limiting global warming to 1.5C?
Fresh analysis by the International Energy Agency estimates that the climate pledges announced to date, if met in full and on time, would be enough to hold the rise in global temperatures to 1.8 °C by 2100. This is not only a huge ask in itself, but also falls short of the goal agreed at Paris. Just days after a landmark agreement on ending deforestation was reached, Indonesia's Environment Minister said the country was forced into committing to the deal adding that the authorities could not "promise what we can't do".
As COP26 moves to technical discussions behind closed doors in Week Two, words must be matched with action. If the world is to keep the 1.5C target within reach, all countries must raise their ambition. It has never been more important for business and government to work together and share best practice on how to turn these pledges into practical and accountable policies in the short-term. Against the backdrop of a new poll of 10 countries, which found that few people are willing to make significant lifestyle changes to help the planet, global leaders will also need to communicate these solutions to their populace in a way that encourages greater personal responsibility.
Political Consultancy
The Whitehouse team are expert political consultants providing public relations and public affairs advice and political analysis to a wide range of clients, not only in the United Kingdom, but also across the member states of the European Union and beyond. For more information, please contact our Chair, Chris Whitehouse, at chris.whitehouse@whitehousecomms.com.