With the UK set to host the United Nations Climate Change Conference (COP26) in less than a month's time, Whitehouse Communications will be bringing you a round-up of the latest stories related to the environment and climate change in their 'Countdown to COP26' blog series. The next instalment looks at the recent fuel crisis in the UK and explores the impact this may have on reducing our reliance on conventional petrol and diesel cars.
From pasta to petrol, pandemic panic-buying continues to disrupt supply chains across the country. Over the last few weeks, the fuel crisis has dominated media reports and has even attracted international attention, with one foreign outlet asking, "Why are Brits panic buying gasoline?". The truth, of course, is that there has not been a shortage of fuel at all, only a shortage of heavy-goods vehicles (HGV) drivers to deliver the fuel – an issue which rightly deserves separate scrutiny. With early signs that the crisis is now easing, however, Whitehouse looks ahead to what the crisis will mean for our transition to electric vehicles (EVs).
The pandemic has amplified our innate anxieties about missing out, and in this case, not having enough fuel to get from place to place. For owners of EVs however, these feelings of so-called 'range anxiety' – when a driver develops fear or worry that their electric car will lose power before reaching their final destination – are nothing new and are a common criticism of EVs. Now, the irony is that drivers of conventional petrol and diesel cars are demonstrating greater interest in EVs, having taken for granted the availability of fuel supplies. On Friday 24th September, Google searches for EVs soared to 16 times the average daily volume.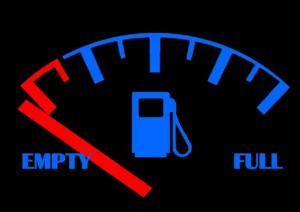 This surge in interest must be music to the ears of the government, who back in November 2020, pledged to end the sale of all new petrol and diesel cars by 2030. Some progress has been made towards this target, with the Department for Transport estimating that just under 11% of new car registrations were ultra-low emission in 2020. All the evidence suggests that we could be coming close to the point of mass EV adoption: despite a higher upfront cost, the total cost of ownership is much less than petrol or diesel cars, they reduce carbon emissions and improve local air quality, and drivers benefit from initiatives such as government grants and free parking.
Nevertheless, a report published by the Public Accounts Committee in May 2021 identified a number of challenges which exist, including increasing the uptake of electric cars among buyers, lowering their cost, and upgrading the UK's charging infrastructure. Despite all the well-documented environmental and financial benefits of switching to EVs, the factor most likely to sway motorists is believing that they are as convenient as petrol or diesel cars. EVs can be charged wherever there is an appropriate electrical socket or plug, but unless our streets are flooded with charging points, people will continue to perceive that they are not as convenient or reliable.
For drivers to be tempted by EVs in the long run, charging points must be as seamless and as accessible as petrol stations. Although the average length of a car journey in the UK is 8.4 miles, with the average range of an EV around 200 miles, drivers need to know that the option to charge will be there when needed. According to research by the RAC, only 65% of households in Great Britain have – or could have – enough off-street parking to accommodate EV charging, with the percentage much lower in urban areas.
Whilst the appetite is there, our transition to zero-emission vehicles is being held back by insufficient charging infrastructure, according to those in the industry. Chris Pateman-Jones, CEO of the EV charging company, Connected Kerb, said: "For EV adoption to accelerate, inconveniently located and unreliable public chargers – that people have to drive to and wait around for – must become a thing of the past." Improving access across residential areas will help ensure that anticipated growth in the EV market does not widen an already stark gap between those who are fortunate enough to have charging points at home, and those who are not.
As the Prime Minister urges action on "coals, cars, cash and trees" ahead of COP26, the government must capitalise on this renewed interest, seizing the opportunity to make the UK's transition to EVs easier, faster and more affordable for all.
Political Consultancy
The Whitehouse team are expert political consultants providing public relations and public affairs advice and political analysis to a wide range of clients, not only in the United Kingdom, but also across the member states of the European Union and beyond. For more information, please contact our Chair, Chris Whitehouse, at chris.whitehouse@whitehousecomms.com.