For many, one of the most missed aspects of pre-pandemic life was the ability to hop on a – often cheap – flight to a different corner of the world. Indeed, before most of the world's borders were shut down due to COVID-19, and restrictions to freedom of movement were imposed, over 4 billion passengers were buying tickets for one of the nearly 38 million scheduled flights every year. The industry was booming.
As COVID-19 hit Europe in March 2020, national governments moved to close their borders to international travellers, leaving Europe's planes largely on the ground. Hit with restrictions on their business model, airlines have faced economic difficulties and turned to policymakers for bailout loans and rescue packages. These for the first time ever included environmental conditions and targets airlines had to agree to before receiving taxpayer bailouts.
With the EU's new 'Fit for 55' package, designed to support the bloc in meeting its 55% emissions reduction target by 2030, new measures will further cement the changes to aviation's status quo, with a EU-wide blending mandate for the use of Sustainable Aviation Fuels (SAFs) and new taxes on kerosine.
Aviation's growing carbon footprint
Despite decades of technological advancement in the aerospace sector, with planes flying faster and longer than ever before, aircraft continue to rely on kerosine, a light fuel oil obtained by distilling petroleum, to sail across the skies. As such, and while other industries work to reduce their carbon footprints, aviation has quickly become one of the fastest growing sources of greenhouse gas (GHG) emissions. Estimates into the carbon footprint of the global aviation industry suggest emissions have more than doubled over the last 20 years, being overall responsible for an estimated 4.9% of man-made global warming.
Every year, aviation accounts for about 2% of global carbon emissions, but its impact on the environment goes beyond CO2. Aircraft also emit other gases with a warming effect, such as nitrogen dioxide and contrails.
This has long been a concern for aircraft manufacturers. On average, newer engines and more aerodynamic aircraft have led to an improved fuel efficiency of 1.5% per year between 2009 and 2020. But with growing numbers of passengers and flights every year, fuel efficiency gains are not enough to bring overall emissions down. On top of a growing need for air travel, strict safety regulations and long fleet turnover times – with most airlines using the same planes for up to 12 years – means electric or hydrogen-run planes remain far from taking off.
With the pandemic, airline emissions are estimated to have fallen by 38%, but as countries begin their paths towards pre-COVID normality, the industry is set to resume 'business as usual'. In fact, following the UK government's recent announcement that British citizens will soon be allowed to travel to destinations such as Greece or Spain, airlines saw an increase in flight bookings of up to 400%.
Is flying less the solution?
Reports of the growing impact of aviation on our planet and a lack of sweeping action from the industry were the perfect ingredients for the birth of the flygskam movement. Originally made popular in Sweden, flygskam, or flight shame, is a sentiment of guilt felt by environmentally aware citizens who choose to fly despite being aware of the carbon cost of their trip.
The best solution to solve one's flygskam was simple – fly less, by choosing alternative forms of transport such as rail, and reducing air travel to a bare minimum. The Swedish term was propelled to the rest of the world by the environmental activist Greta Thunberg, who famously chose a 14-day sail across the Atlantic Ocean instead of a flight to attend a climate Summit in New York City in 2019.
On top of that, the COVID-19 pandemic forced Europeans to look at alternative modes of transport, at a time when governments across the continent have kick-started a wave of funding and investment into rail transport links, given that this form of transport is responsible for only 0.4% of the transport sector's 25% share in Europe's CO2 emissions.
The flight shame movement did not stop everyday citizens from flying. Air travel remains a convenient and cost-efficient way to cover long distances, where often rail travel is unable to compete. But growing pressure from campaigners and civil society alike created a pivotal moment for the industry, as sustainability has quickly risen to become one of the major concerns among the public. A recent poll by Inmarsat suggests that 42% of passengers take sustainability into account when choosing between competing airlines.
Brussels begins to look at the sky
The birth of flygskam happened in parallel to the last European election in 2019, which saw the appointment of European Commission President Ursula von der Leyen, and with it the introduction of the Commission's sweeping plan to ensure the EU becomes a carbon-neutral bloc by 2050, the European Green Deal. Achieving such objective would require a comprehensive reform of existing EU environmental legislation, with the assumption that all polluting industries would need to play their part in building the EU's green future.
European aviation responded swiftly to this double challenge. Since November 2019, low-cost carrier Easyjet has been purchasing carbon offsets to the same amount as the fuel used on all flights across its network. Others, such as Air France and British Airways, followed suit, offsetting the carbon emissions from all their domestic flights since January 2020. KLM, the Dutch national airline, pledged to invest in the production and rollout of more sustainable fuel options across its network.
These initiatives were not enough to quell criticism. Campaigners stressed that carbon offsetting schemes, in which airlines invest in carbon-reducing projects such as re-forestation schemes in developing countries to compensate for their emissions, were a distraction from the need to reduce actual emissions and do not directly reduce the amount of CO2 in the atmosphere resulting from the industry's activity.
Policymakers were also keen to ensure the industry's progress towards a more environmentally friendly business model was laid out in legislation. Aviation emissions have been included under the EU emissions trading scheme (ETS) since 2012, having to purchase allowances for their emissions, although the scheme only covers intra-EEA flights – about 50% of the EU's total flight share. Moreover, the sector had been allocated an exemption under the EU's Energy Taxation Directive, which left aviation fuel largely free from taxes.
As the environment climbed to the top of the political agenda, a group of EU Member States, led by Sweden, France, and The Netherlands, began advocating for a change in the legislation that would establish a new EU tax on aviation fuel. The proposals saw criticism both from industry, which argued that a tax would make flying more expensive, and EU Member States located at the periphery of the continent, who are most reliant on a thriving air transport sector for their connectivity.
COVID-19 financial rescue duels were another tool used by national governments to introduce green conditions to the allocation of public funds to struggling airlines. With growing public opinion concerns over aviation's carbon footprint, governments were forced to justify the use of public funds to rescue a polluting industry, and for the first time in history, regulators moved to attach environmental conditions to financial support. Air France, for example, had to commit to increasing its fleet efficiency, reducing carbon emissions, and increase its use of SAFs, in order to receive a €7 billion package from the French government.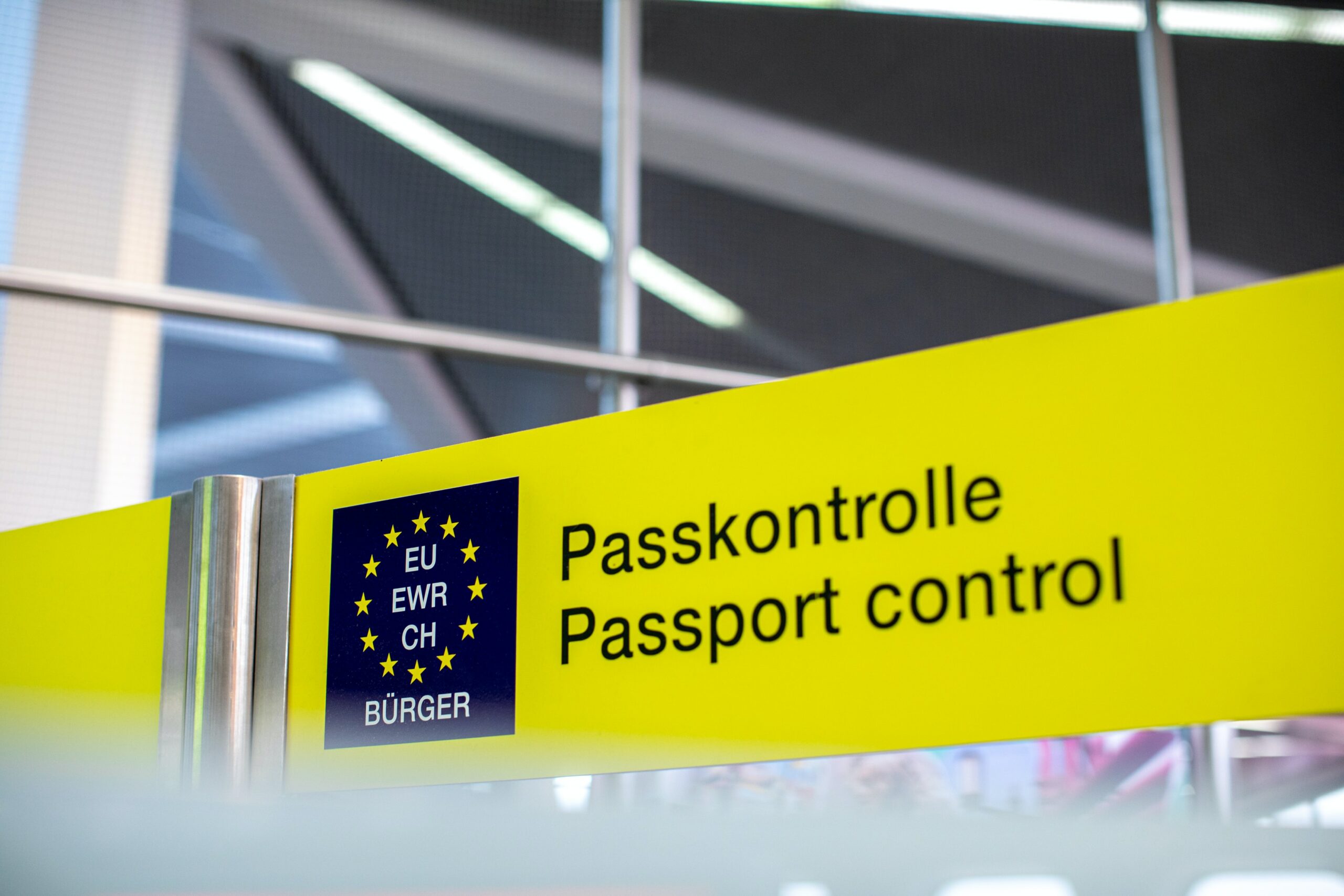 Change is incoming under the EU's 'Fit for 55' package
While discussions on the future of the industry carried on among Member States in the Council of the EU, the European Union finalised the adoption of its 'Climate Law', which enshrines the 2050 carbon neutrality goal into EU law and mandates revised emission reduction targets of 55% by 2030.
To ensure these objectives are met, the Commission published a package of revised and new legislation under its 'Fit for 55' package. The package consists of 13 different proposals, including the revision of the EU's ETS, the establishment of a new EU forest strategy, or the introduction of a carbon border adjustment mechanism, which will bring levies to EU imports of key materials, such as steel and aluminium, in order to ensure products made inside the EU and its more stringent environmental rules do not make them less competitive than foreign-produced options.
It is under this package that the EU Executive will introduce a revised Energy Efficiency Directive that will aim to put an end to aviation's tax-free fuel. The Commission considers that the current exemption on aviation fuel "is not coherent with the present climate challenges and policies", and thus will seek to introduce a minimum tax rate for aviation fuel from 2023, which would then gradually increase over a 10-year period until the full rate is imposed. This, the Commission hopes, will push the industry towards adopting and investing in SAFs, which will remain untaxed. These types of alternative fuels, made from sustainable resources such as waste oils, agricultural residues, or non-fossil CO2, can safely be blended at up to 50% with traditional fuel and used in currently operating jets, making them a clear transitional option until aircraft are able to fly on electricity or clean hydrogen.
To further cement the use of SAFs across the EU, the Commission has also introduced a "ReFuelEU Aviation initiative", which will aim to legislate a blending mandate, meaning all aircraft departing from EU airports will be required to fill their tanks using a percentage of alternative fuels. This mandate will start at 2% SAFs by 2025, gradually increasing to 63% by 2050. At present SAFs account for less than 1% of fuels used in the sector, due to limited supply and costs of up to five times more than kerosine.
While these proposals will need to face the scrutiny of both national governments and Members of the European Parliament, an uptake in the production and rollout of Sustainable Aviation Fuels is incoming.
We may all soon be flying on cooking oil, municipal waste, or feedstock to our preferred holiday destinations.
The Whitehouse Communications team are experts in providing public affairs advice and supporting a range of clients within the transport sector in aligning their ambitions with wider policy goals and engaging in political debates in the EU, UK, and beyond. For more information, please contact Viviana Spaghetti, at viviana.spaghetti@whitehousecomms.com.