Whitehouse Chairman, Chris Whitehouse, was one of the main speakers at a rally for human rights in Hong Kong held on Saturday 24th October at London's Tower Bridge.
Addressing an audience of hundreds of Hongkongers and their supporters, Chris described the former detainee Alexandra "Grandma" Wong as "my hero". Holding aloft a picture of the campaigning grandmother he warned that "the Communist Party of China should be scared, bloody scared of her and others like her since their courage and tenacity are legendary".
Grandma Wong was recently detained after an extended period held in detention in mainland China, where she was mistreated and forced to make a false confession for having joined the protests for democracy and human rights in Hong Kong. On her release and return to the city, she held a press conference, reiterated her commitment to the pro-democracy campaign and demanded the release of 12 further democracy campaigners incarcerated for over two months' by China, with no access to their families or their own lawyers.
The protest was reported in the global media including the South China Morning Post and The Taiwan Times.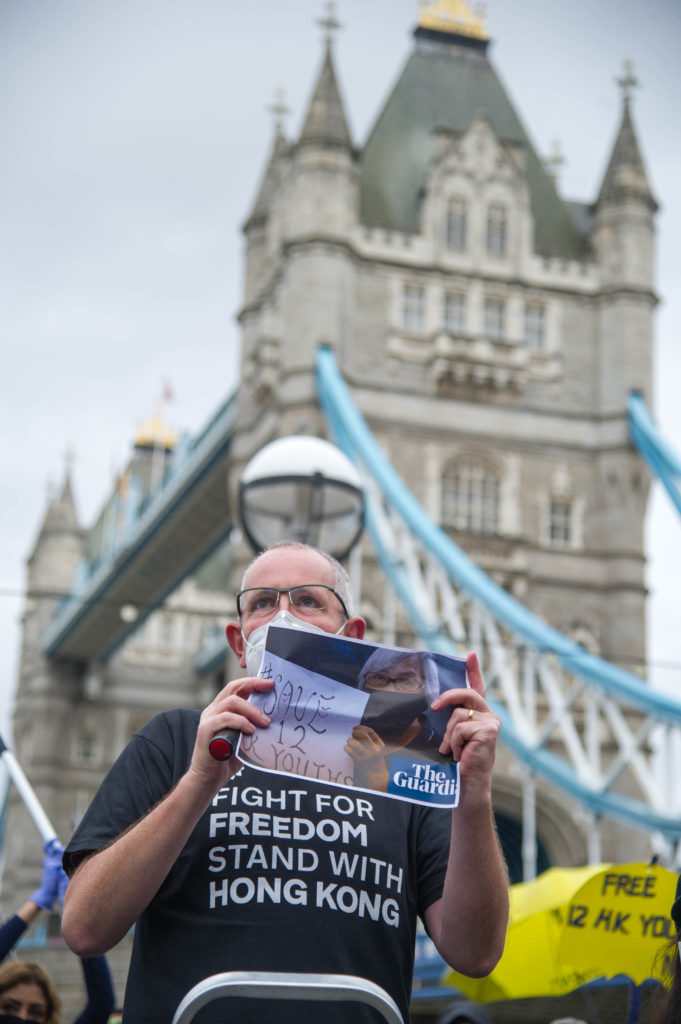 The Whitehouse Consultancy are advisors to the grassroots, pro-democracy organisation Fight for Freedom. Stand with Hong Kong, and provide the Secretariat to the All-Party Parliamentary Group on Hong Kong.
The Whitehouse team are experts in providing public affairs advice and political analysis to a wide range of clients, not only in the United Kingdom, but also across the member states of the European Union and beyond. For more information, please contact our Chair, Chris Whitehouse, at chris.whitehouse@whitehousecomms.com.