Welcome to the Reputation Series, where our Whitehouse reputation management and crisis communication experts explore real-world and fictional scenarios, highlighting the delicate nature of a business' public image. 
When P&O ferries cut 800 jobs in March without warning, they ignited a political and media storm with unwitting CEO Peter Hebblethwaite at the centre. In the days and weeks that followed P&O and Mr Hebblethwaite took a number of steps that, whether they were the right choice or not, left the company's reputation in tatters. 
With the P&O brand now synonymous with travel chaos, poor leadership and unfair working conditions, the Whitehouse reputation management team asks: What changes could have been made to their crisis communications strategy? And would it have made any difference?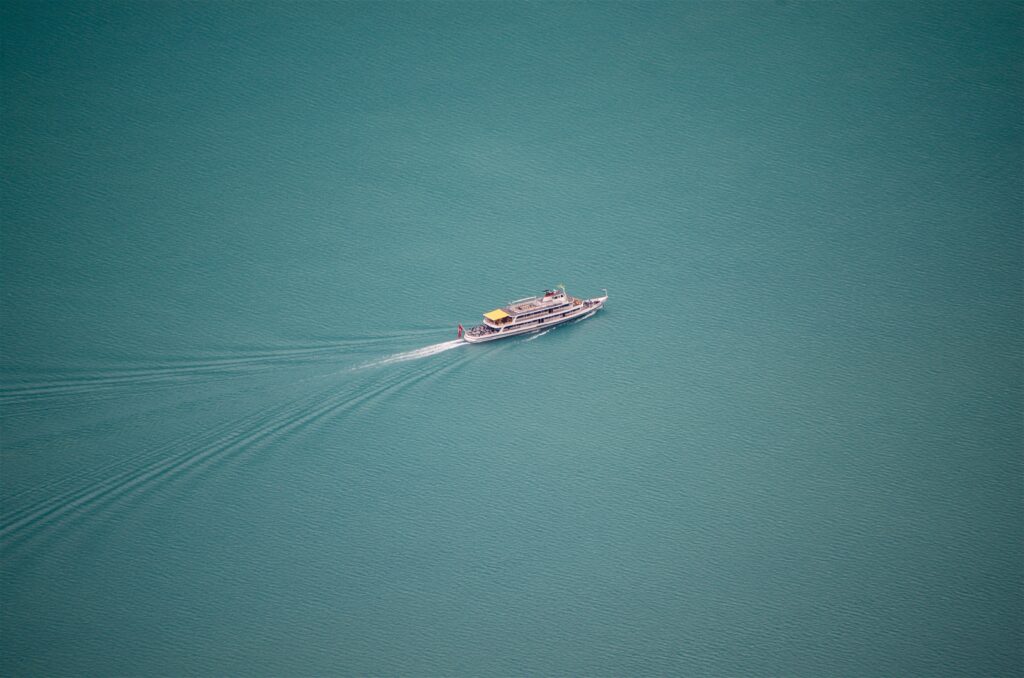 Scarlett Lawson, Account Director – Preparation
"A key part of managing a brand's reputation in a crisis is having the messaging ready ahead of time. For P&O they made a drastic move in suspending their operations and announcing redundancies, then didn't make a full public statement for over 24 hours.  
"Lengthy silences like this in times of crisis allow speculation to run rampant, in the press and on social media often doing further damage to a business's reputation. Both internal and external communications should be pre-prepared to be released as soon as reasonably possible after any big change. In fact, when I'm conducting reputational audits for clients I would always draft skeleton statements detailing the company's stance on a range of scenarios, so that these are there and ready to be used if and when the time should come." 
Rachel King, Consultant – Spokespeople
"Standing by your convictions is one thing but to publicly admit you broke the law, and then double down on that decision, is quite another.  
"A good spokesperson is authoritative but accessible, conveys the organisation's key messages and stays calm even under pressure – but they aren't plucked out of thin air. While some people are of course better pre-disposed to doing public speaking or media work, training and practice is a really crucial part of this.  
"As a PR consultancy, we conduct media training to build spokespeople's confidence and their ability to field difficult questions. This means that if or when a reputational risk should present itself, the right people are prepped and ready to represent the business." 
Sadek Z., Consultant – Stakeholder relations
"In the days and weeks that followed P&O's initial announcement there was an overwhelming sense of confusion. The messages being disseminated to the public, to staff, to politicians, to union representatives often didn't seem to align or point towards a cohesive plan of action. 
"In particular, P&O's customer service platforms, on their website and on social media, seemed to be making commitments which it then appeared they couldn't fulfill.  
"If you're going to undertake action as a business which will create turbulence for your various stakeholders, you have to take the time to consider how you will communicate with those groups. Failure to do so will lead to confusion and misunderstanding, which in turn creates mistrust of your brand." 
Conclusion
It is unlikely that P&O's fall from grace was sealed in any one moment or decision. But they could have mitigated the damage to their reputation significantly had they: 
Engaged with reputation management services prior to making the announcement

 

Undertaken proper contingency planning in their crisis communications strategy

 

Assessed and planned for handling their stakeholder relationships in a crisis

 
All organisations, however big or small, should take the time to assess potential risks to their reputation and create a crisis contingency plan accordingly.  Investing the time and resources into reputation management before it is needed can make all the difference when a crisis in communications does arise – because they do, inevitably, resurface. 
If you would like to learn more about Whitehouse's reputation management services , please email mayar.raouf@whitehousecomms.com. 
 
Read more: Reputation management: 8 ways to protect your company 
Reputation Management Consultants Whitehouse Communications are expert political consultants providing public relations and public affairs and crisis communications advice to a wide range of clients.
We provide support for our partners across the UK, Member States of the European Union and beyond.. Our sectors range from public health, technology, transport and education. For more information, please contact our Chair, Chris Whitehouse, at chris.whitehouse@whitehousecomms.com.