Emily Aklan is a children's rights campaigner, founder of the Hope Instead of Handcuffs campaign and CEO of Serenity Welfare
The Welsh government has announced the pilot of a basic income for care leavers, with all 18-year-olds leaving care to be offered £1600 a month. Officials have said this is the highest amount offered by any basic income scheme in the world, and will be classed as income and taxed accordingly.
Welsh Conservatives have criticised the scheme as an expensive waste of money, saying previous experiments with basic income around the world have failed to "incentivise work". But what this doesn't consider is how targeted the project is.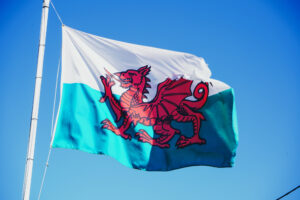 The support will only be available to care leavers in the 2 years after their 18th birthday – anticipated to be around 500 people. At Serenity Welfare, we know already that the transition from the care system to independent adult life, does not go smoothly for many young people. And there is more than just anecdotal evidence for this. As our 2021 report showed, people who have experience of being in care are at much higher risk than their peers of having poor life outcomes. Care leavers make up 24% of those in prison, 25% of the homeless population and between the ages of 19 and 21 are significantly more likely to be classed as NEET (Not in Education, Employment or Training).
All teenagers need support to find their way in life, for vulnerable young care leavers this need is even greater. Many have already faced trauma in their lives, or might not have the network of a loving and stable family to fall back on. Just throwing money at this group is obviously not the answer – mentoring schemes, support with job and university applications and mental health are also crucial.
We will have to wait to see the results of Wales's basic income pilot. But one thing is for sure, British administrations at all levels and in all nations need to do better at helping care leavers with financial, practical, emotional and health support. Until we do, thousands of young people across the country are at risk of slipping through the cracks.
Political consultancy
The Whitehouse team are expert political consultants providing public relations and public affairs advice and political analysis to a wide range of healthcare and social care clients, not only in the United Kingdom, but also across the member states of the European Union and beyond. For more information, please contact our Chair, Chris Whitehouse, at chris.whitehouse@whitehousecomms.com.