Liz Truss, Foreign Secretary and former Remainer now leads the government's negotiations with the EU, after Lord Frost resigned in December citing concerns over the "current direction of travel" of the UK government.
The seventh person to have held the position since Britain voted to leave the EU in 2016, Truss has a big challenge ahead of her. Despite various proclamations that the Prime Minister "got Brexit done," the government is still embroiled in tough negotiations with its European counterparts.
And it is the Northern Ireland Protocol that sticks in disputes between the UK and the EU. The Protocol, whilst serving its purpose of avoiding a hard border between the Republic of Ireland and Northern Ireland, has effectively created a new border, angering the Unionist community. Checks have also not been implemented in full and in September 2021, the UK unilaterally extended grace periods for a third time.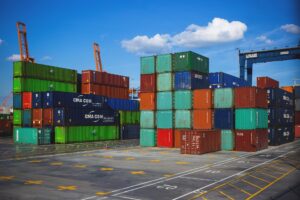 Just over a year after the Protocol was agreed, the Government published a fresh set of demands that amount to a fundamental renegotiation of the system. As has been the issue with her most recent predecessors, Truss faces the uncomfortable task of renegotiating a system that her government helped to create in the first place.
Grappling with this challenge, Truss's immediate priority is to reset relations with European Commission Vice President Maros Šefčovič, who last month said that London has breached a great deal of trust with Europe. With campaigning for the Northern Ireland Assembly elections set to begin soon, Truss is working to a tight target to seal a deal. Miss this window of opportunity, and the talks will inevitably breakdown.
While it's likely that the UK's policy stance will remain largely the same, Truss can make this brief her own. Last week, Truss swapped virtual talks for a face-to-face meeting with Šefčovič at her lavish country mansion. A classic case of the unfailing practice of wining and dining.
With a ministerial portfolio so gigantic, Truss's diplomacy will work in overdrive. However, her position as Foreign Secretary may play to her advantage as she eyes an even bigger prize. Truss has a vested interest in improving relations with the EU and salvaging the idea that the UK is a trustworthy partner. But she'll also need to keep Conservative Eurosceptics onboard, particularly in the event of her launching any bids to oust Johnson. Many of the Tory backbenchers still don't fully trust her as a born-again Brexiteer and will certainly support her rivals if the former Remainer stumbles.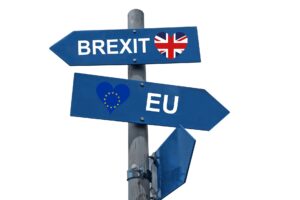 As a former International Trade Secretary, Truss has form in getting tough trade deals over the line. But she may adopt a more pragmatic and sensible approach on Europe than her predecessor, to prove that she, unlike Frost and indeed Johnson, can get things done.
There is no denying that Truss faces a difficult task. Either she gets the EU to agree to demands they have already rejected, or she reaches a negotiated solution that may dampen her future leadership hopes if they are seen by influential Tories as too much of a compromise.
In Liz we Truss? Only time will tell.
Political consultancy
The Whitehouse Communications team are expert political consultants providing public relations and public affairs advice and political analysis to a wide range of clients, not only in the United Kingdom, but also across the member states of the European Union and beyond. For more information, please contact our Chair, Chris Whitehouse, at chris.whitehouse@whitehousecomms.com.