Happy International Women's Day!
We are marking this occasion by celebrating the gender equality figures that have inspired the Whitehouse team. You can find a list of our heroes below along with testimonies from our team, describing what these powerful figures did/do and how they have helped to change the world.
Judith Butler
Her gender performativity theory challenges conventional notions of gender. Her work has greatly influenced gender studies, had a huge positive impact on feminist and queer praxis and resulted in the mobilisation of various kinds of political activism, especially queer activism.

Jane Austen
A brave and radical feminist at a time when it was dangerous to be one, she wrote amazing books that subtly defied gender norms and forced people to think differently, the most famous being Pride and Prejudice (although this has been grossly misrepresented in modern culture).
Benedict Cumberbatch
Cumberbatch won't take a role unless his female counterparts are paid equally. This small, targeted action has made a big impression on the film industry as a whole.
Chimamanda Ngozi Adichie
Her general work advocating for women's rights through her platform, particularly black and ethnic minority women, is effective and important. She wrote a book titled "We Should All Be Feminists" which succinctly unearths the need to transform social beliefs and gender constructs that promote the disparity between men and women.

Jacinda Ardern
Arden, the Prime Minister of New Zealand, has an inspiring and powerful leadership style, while remaining compassionate. She is an inspiration to women not only in politics but in any leadership role.
Shulamith Firestone
Firestone is the author of 'the dialectic of sex'. Her radical ideas are useful to better understand gender inequality, gender as a social construct and that is it imperative we do something about sexism.
Malala Yousafzai
Her world-renowned activism defending women's access to education in Pakistan is inspiring. Even after getting shot in the head by a member of the Taliban, she continued to speak up and established the Malala Fund, a charity dedicated to giving every girl an opportunity to achieve a future she chooses, earning her a Nobel peace prize at the age of 17.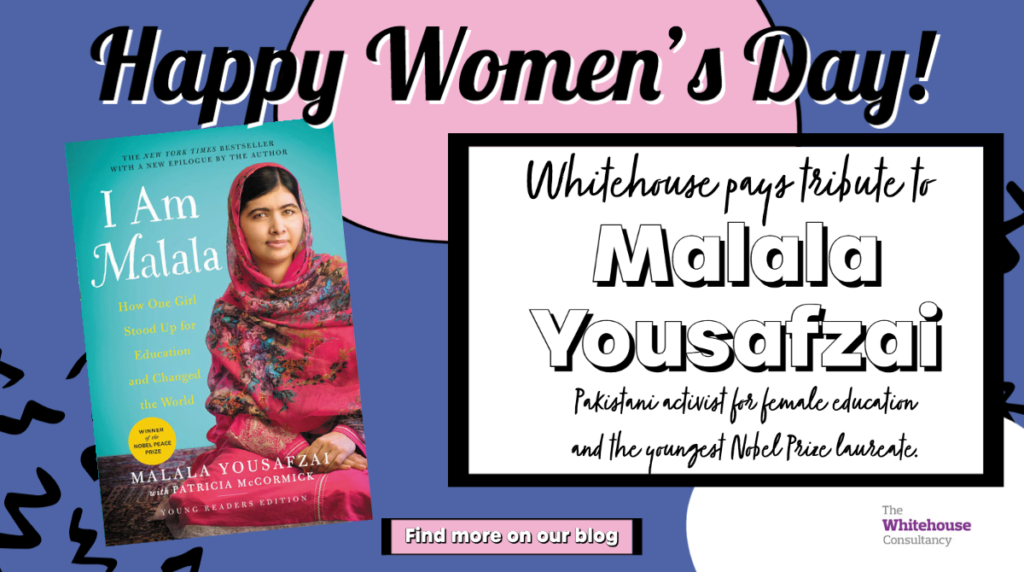 Elizabeth Day
Elizabeth is a journalist, author and current host of the 'How to Fail' podcast. She has spoken openly about women's health issues such as miscarriage, infertility and about life without children, as a woman. Elizabeth often speaks about dismantling sexism in the language we use and as well as our attitudes towards women. She is an advocate for women to be multi-faceted and challenge stereotypes, her opinions on many topics make you learn something new every time, she is so inspiring.
Vandana Shiva
Ms Shiva is a leading scholar and environmental activist from India. Her life's work is focused on uncovering the common links between gender relations and the effects of climate change, highlighting the ways in which women in the developing world are often those that are hardest hit by environmental destruction. She has left her mark on feminist and ecofeminist debates and played a crucial role in ensuring a truly intersectional feminist movement. She inspires us to always look beyond our own perspective and never stop fighting for what we believe in!
Nimco Ali (OBE)
Nimco is a prominent campaigner against female genital mutilation and the co-founder and CEO 'The Five Foundation' a global charity working to end the practice of FGM, she is currently government adviser on tackling violence against women and girls. Through her social activism, she has highlighted the issue of FGM across the world and most recently the impact the pandemic has had on vulnerable girls in the UK who may be subjected to FGM. She has constantly campaigned for women's health issues and brought these serious and shocking issues to light for many.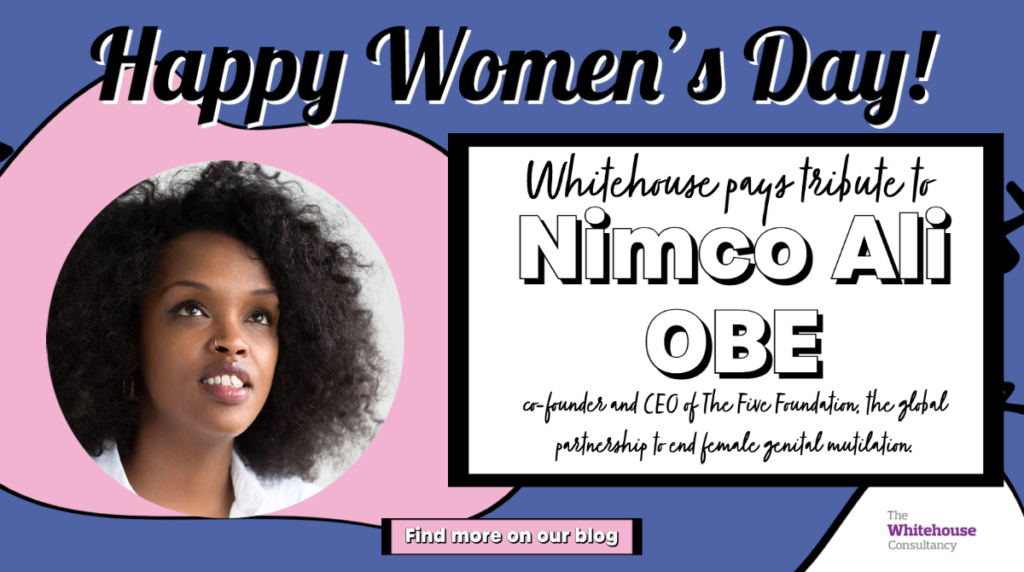 Sir Andy Murray
He stands up against sexism in tennis, and advocates for equality in sport generally! A journalist once asked Andy a casually sexist question after a tennis match by saying that "Sam Querrey [his opponent] is the first US player to reach a major semi-final since 2009." Andy stopped the journalist mid-sentence to note that Sam was the first male US player to reach a major semi-final in eight years, not the first US player!
Margaret Thatcher
For smashing the glass ceiling and getting on top in a man's world, slaying the many-headed hydra of socialism, helping to bring down the Berlin Wall, and putting the Great back into Britain.
Alexandria Ocasio-Cortez (AOC)
In her speech on the verbal abuse she received from Ted Yoho, she called out the bizarre but commonly held idea by men that having a daughter automatically excludes you from misogyny. Not only is she the youngest ever woman in Congress, she's a great example of the need for diversity leadership for intersectional feminism to avoid it being led a space only for privileged white middle-class women.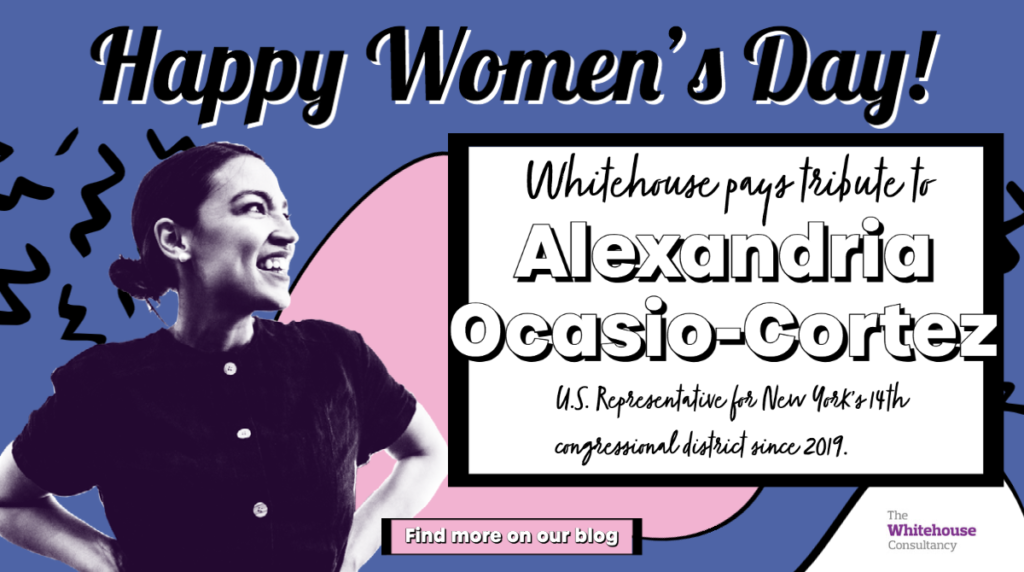 Jessica Megan
She's an amazing social media influencer in the body positivity movement who's reclaiming the female form for enjoyment outside of the male gaze. She posts body positive content for other women only, and will never stop publicly taking down men who objectify her and claim that she 'brings it on herself' and then 'plays devil's advocate' type who uses a thesaurus for every word thinking it makes their point valid if the 'argue classically'
Mother Teresa of Calcutta
For shaming the world in its selfishness through her life of service to the poorest of the poor, founding the Order of Charity, and challenging the mighty with her humility, fragility, compassion and femininity.
Political Consultancy
The Whitehouse team are expert political consultants providing public relations and public affairs advice and political analysis to a wide range of clients, not only in the United Kingdom, but also across the Member States of the European Union and beyond. We work in a number of sectors including human rights and equalities. For more information, please contact our Chair, Chris Whitehouse, at chris.whitehouse@whitehousecomms.com.
More about The Whitehouse Consultancy's work on human rights communications is here.