The Whitehouse Consultancy has appointed former Labour Party strategist Max Wilson as a Director to provide strategic counsel to clients in its corporate communications practice.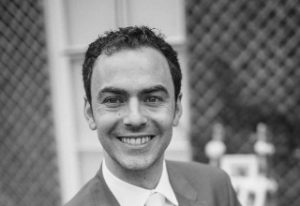 Wilson spent five years working for Labour heading up campaigns for the Parliamentary Labour Party's (PLP) political services unit and as Senior Political Adviser in the Leader of the Opposition's Office. He also worked as Head of Communications for the grassroots community campaign group Back Heathrow and for the telecommunications and transport sectors in another agency. 
The Whitehouse Consultancy has enjoyed a period of substantial growth over the last few months with new clients including the British Aerosols Manufacturers Association, Sikhs for Justice, Serenity Welfare, the National Churches Trust and the Ornamental Horticulture Roundtable Group. Wilson will provide strategic insight to help new and existing clients navigate the new corporate and political world. 
Chairman Chris Whitehouse said: "Max combines his experience in Westminster and communications with excellent commercial acumen to help our clients navigate UK politics and business at this unusual time. I'm thrilled that he is joining us at a time when we are enjoying a period of unprecedented growth." 
Max Wilson, Director at The Whitehouse Consultancy, said: "I'm delighted to have joined The Whitehouse Consultancy at such an exciting time for the agency and I am already getting stuck in." 
Since the summer, Whitehouse added to its staff roster by hiring several new staff members including EU advocacy expert Eduardo Lopes, former journalist and communications strategist Rachel King and Brussels researcher Lucy Hannon. The trio will be supporting clients operating across the food and nutrition, environment, human rights, creative industries, health and social care sectors in the UK and Europe. Whitehouse has further plans for imminent expansion with recruitment underway for three additional positions in its UK Public Affairs, PR and European Public Affairs teams.
The Whitehouse Consultancy is an award-winning issues-led communications agency with decades of experience in public affairs, press and media relations, stakeholder engagement, crisis communications and training. The Whitehouse team are experts in the impact of global crises, providing crisis communications, risk management and public affairs advice to a wide range of clients in the United Kingdom and across the member states of the European Union.