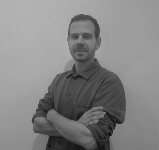 Aris is a Consultant in the media and public relations team.
Prior to joining the Whitehouse team, he worked as a trainee at the European Parliament, drafting amendments to legislative texts as well as parliamentary questions to the European Commission and handling press and media relations. He also worked as a trainee in communications team at the European Food Safety Authority (EFSA) and the European Agency for the Cooperation of Energy Regulators (EUACER). In addition, Aris has undertaken voluntary work for the European Youth Press, covering high-level conferences across Europe.
Aris holds a Bachelor's in Journalism and Mass Communications and a Master in Law from the Aristotle University of Thessaloniki. During his studies, he produced a Web TV show, he worked for various local news websites and completed his internship in Makedonia Media Group, the oldest news outlet in Northern Greece. In his spare time, he likes reading Russian literature and playing the guitar.