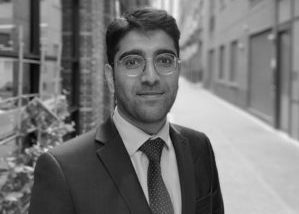 Saagar Dattani
Account Director
+44 (0)20 3855 5760
Saagar provides clients in the energy, environment, justice and healthcare sectors with political research, market insights and strategic advice.
He previously spent three years supporting clients with government affairs, reputational management, market access, media relations and stakeholder engagement issues. He worked on projects in London and Brussels – helping clients to forge relationships with local, national and international stakeholders to deliver their core messages and shape the direction of policy.
Prior to this, Saagar worked as an economic researcher at a centre-right think tank, equity markets analyst at an investment boutique, and researcher at a local authority treasury management consultancy.
He graduated from Brunel University with a BSc in Economics (1.1) and from University College London with an MSc in European Public Policy (Merit). Saagar has also completed the Chartered Institute of Public Relations (CIPR) Public Affairs Diploma.