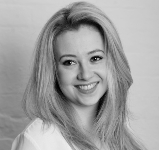 Scarlett Lawson
Account Director
+44 (0)79 4791 9865
Scarlett creates and implements PR strategies for a wide range of Whitehouse's UK-based clients.
With years of experience in a variety of industries across the consumer, business and corporate sectors in the UK and internationally, Scarlett has specialised in crafting engaging, thought-provoking and high ROI PR campaigns for businesses and causes which have traditionally struggled with media engagement and faced reputational crises.
With a degree in English Language and Linguistics from the University of York, Scarlett's written skills ensure that client messaging is consistently unique and captivating. Outside of the office, Scarlett enjoys discovering the hidden gems of the restaurant world, true crime mysteries and finding as much green space as possible to remind her of her North Welsh roots.