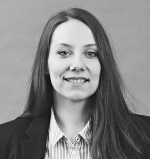 Denise Walter
Account Manager
+44 (0)77 0977 4693
Denise is an Account Manager, providing strategic advice to clients on EU affairs in the fields of food & nutrition, health, the environment and chemicals.
Prior to joining Whitehouse, she worked in public affairs agencies in Brussels for over two and a half years, supporting clients in having their voice heard at the European and national levels. She gained profound experience in policy related to sustainability, particularly focusing on consumer issues, health, mobility, tech and social affairs.
Denise graduated from the University in Maastricht, the Netherlands, with a BA degree in European Studies and a MA degree in European Public Affairs. A native Dutch speaker, she is fluent in English and has good knowledge of French and German. In her free time, Denise enjoys doing improv, hitting the gym, live music and travelling.